Frequently Asked Questions
PRODUCT & STOCK - I've not ordered
What does refurbished mean?
Refurbished means a product has gone through a thorough process to ensure it functions properly. All products are checked thoroughly and are checked again before dispatch.
All of our laptops must pass functionality testing, and are ready to use out of the box. As for grading:
Firstly, the detailed photos & condition notes are available for most of the

products

(when applicable). They're aimed to be fair (though critical where needed), to give you a better idea of the condition, from the comfort of your home.

 

Secondly, the "Quick Grading" indicator (A/B+/B/C) is there to make your shopping easier. They're based on a set of minimum standard (across: the screen, inside casing, outside casing & the battery).

The area which receives the lowest Grading is what the overall Grading will be. For instance if the screen is a B but for all other areas it is A, it would be offered as a Grade B laptop.

 
Grade A is best described as 'Like-new'. This means that the laptop is almost new or open-box. The laptop may have very small wears and/or marks, however these must be very limited or almost unnoticeable.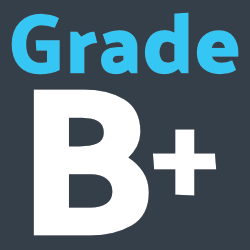 Grade B+ is a laptop with a very good condition screen. It may have some wear on the keypad, bezel or trackpad and could have some visible wear on the exterior such as the lid or base. Tests on the battery will show over 60% of the battery charge available.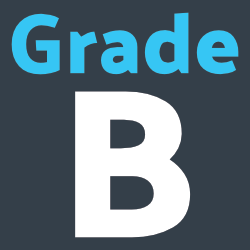 Grade B describes a laptop with a good condition screen, with faint pressure marks, surface marks and up to 2 stuck pixels. It may have some wear on the keypad, bezel or trackpad and could have some visible wear on the exterior such as the lid or base. Tests on the battery will show over 60% of the battery charge available.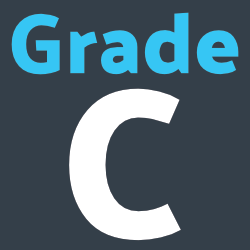 Grade C is used to describe any laptop with a screen that could be described as in a functional condition (visible pressure marks & surface marks, over 2 stuck pixels). There could be heavy wear on the keyboard, trackpad or palmrest and there may be heavy wear and small marks on the exterior such as the lid or base. Tests on the battery will show over 60% of the battery charge available.
WHEN WOULD WINDOWS 11 BE OFFERED?
We value that customers depend on their laptops, as a result, we have opted to take some additional time before offering this. From mid January 2022, we'll offer customers the option to select Windows 11.
For more about Windows 11, please read our Windows 11 page.
Do you offer Gift-shipping?

Yes! If you want to order a laptop for someone else and you don't want them to know the price, we can withhold the invoice. The invoice can be sent by email as an attachment to your email address.
How to request this service?
Just let us know the request (by email), before placing the order so it could be processed correctly. We're here to assist with a best effort-basis service at no additional cost 👍. Unless otherwise stated, we expect for the purchaser with us to stay as the point of contact with us (for any queries), rather than the end-user. We would expect for the end-user to generally be aware of the condition/spec of the order (so the expectation is reasonably managed, in terms of what they'll receive).
Why are the original boxes not included?
Our laptops are not shipped in the original box. They'll be shipped in the securely repackaged box, for a more secure transit. The original boxes won't be available to request.
What warranty is included?
Our own limited hardware warranty (RTB) which comes with each product, is individually stated on the individual product listing (this includes the AC charger which ships with our orders, where applicable). The limited hardware warranty does not include software support, nor does it cover for accidental damage. The consumable parts (including the laptop battery) will have a 30-days RTB warranty with us only.
The product I want is out of stock, what can I do?
You can search on our website to see if there is another laptop available similar to the one you were looking for. If you would like advice, you can contact us through our live chat (or email contact@cruisetech.co.uk). Sometimes, we might be able to source more, with some lead time. If we're out of hours, we'll get back to you as soon as possible.
Why has my payment been declined?
Your debit/credit card company may have declined authorisation to debit your card due to one of the following reasons.
There may be a credit limit on your account

The incorrect card type, number or expiry date was accidentally selected when placing the order

You may have incorrectly entered your billing address. Your billing address is the registered address that your credit card company holds. Please ensure that your billing address is correct at the time of placing your order.
Why is there more than one of the same model listed?
A product of the same model may have a separate listing to another product of the same model. This can happen for several reasons, including but not limited to: the condition of each product is different; the technical specification of each product is different.
What payment options do you accept?
You can either pay by PayPal, AmazonPay, ShopPay, or use Klarna. With PayPal you can either pay by signing into your own PayPal account, or you can choose to pay by debit or credit card. AmazonPay, ShopPay, and PayPal allow for easy payment from Visa, MasterCard, Maestro and American Express cards. Klarna gives you the option to either pay 30 days later or 'slice it in 3' (limited to purchases under £1000). Eligibility for Klarna is determined entirely by Klarna.
You can read more about Klarna here.

Do you deliver to EU/International addresses?
Orders placed on our website, can be delivered to all parts of the United Kingdom (Great Britain and Northern Ireland).
If you are visiting from outside of the United Kingdom, we may be able to deliver to you through our eBay Store through the Global Shipping Program on eBay (GSP)*. You can find our eBay store here: https://www.ebay.co.uk/str/cruisetechpremiumrefurbishers
*the list of countries which the Global Shipping Programme on eBay delivers to, is managed by eBay (not managed by us); as result, if they do not currently ship to your country, we will not be able to ship there.
Can I collect an order from CruiseTech?
We do not currently allow for collecting from our premises.
Can I use 3rd Party Re-Shipping Centre/PO Box?
We have the right to cancel any order to a 3rd party shipping centre / PO Boxes / or reshipping centre unless we've agreed to these before the order. This is because these service tends to increase the shipping risk.

Customers with a non-standard UK address, for example Armed Forces, should contact us in advance of purchasing, as there may be a surcharge or alternative method/steps of postage required.
What is the difference between Margin VAT and Standard VAT?
VAT could be confusing enough! Most people will not have heard of the VAT Margin Scheme, and will only be aware of the more common form of VAT - Standard VAT. Hopefully the explanation beneath clears things up for you.
What is standard VAT? Goods sold on this includes the 20% VAT & if you're a VAT registered business you may be able to claim this back. 
What is the VAT Margin Scheme? This is frequently used for second hand goods / refurbished products - where the price you see includes the VAT, but the VAT cannot be claimed back, nor displayed separately on the invoice.
How do I know which one it's sold on? The item description will confirm which VAT an item is sold on.
How does the VAT Margin Scheme affect you? If you're a consumer, then it doesn't affect you at all! The price you see is the price you pay. If you're a VAT registered businesses (or other such organisation that could normally claim back the VAT on eligible purchases), then you will not be able to claim back the VAT on the goods sold on the VAT margin scheme.
You might sometimes find it more economical to buy the same product on the Standard VAT scheme.We recognise that businesses (B2B), and household consumers (B2C) often need different products. As a result, we're gradually stocking more business focused laptops on the Standard VAT scheme, whilst keeping the VAT margin scheme range for the consumers.
ORDER CONFIRMED - what's next?
I've placed an order, when will it arrive? 
Orders which are received by 11 am on working days (Monday-Friday) will be dispatched the same day*. Orders received after 11am on working days or on weekends will be dispatched the next working day.
We use next day delivery services, so if you order by the 11am cut-off it should be delivered the next day. If you order after this cut-off you point it should be delivered after two days. For instance, if you order on Monday at 12pm, it should be delivered on Wednesday.
*It is subject to the fund clearing (most of the payment clears instantly, though rarely - there may be a review time as set by the PayPal or Klarna, which is outwith our control, though we'll dispatch once they clear for us to send). If it will take longer to dispatch, then we'll aim to let you know at the earliest possible time. The same-day dispatch applies exclusively to the orders received via our website directly (it does not apply to our other channels which will have standard next-business day dispatch).
How is my order delivered?
We use fully insured courier services - typically DPD - for your peace of mind.
REPAIRS, EXCHANGES AND RETURNS
My product isn't working how it should, what do I do?
The products that we sell have been thoroughly tested, before they're listed on our store. However, as with all electronic items, it may rarely need servicing. Following a remote diagnostics check, it may be that our technicians note that your device needs a servicing. If so, we may need the unit to back with us for servicing.
Our technicians will be here to assist you with the hardware related queries (e.g. my laptop doesn't switch on). Software package support should be directed at your software vendor (e.g. Solidworks, Excel, etc), who will have a better overview. Our technicians may be able to assist with some basic software queries; and if they find the queries needs to be addressed by the software vendors, they may signpost (that way you'll receive more specific support).
We are unable to offer any data backup / restore / recovery service. Additionally, we may need to data wipe the computer, as a part of the repair. As a good practice, we advise our customers to regularly back up their data.
The repair time estimate is 2-5 days (excluding the transit time), unless otherwise stated.
Repair & Refund Explained:
Within the first 30 days of the delivery: 1) repair; 2) replace (best effort basis); or 3) refund options are available (we'll cover the logistics cost).
After the initial 30 days of the delivery: a refund will only be arranged if neither repair nor replacement are possible.
After the initial 30 days of the delivery: the onus of the postage cost is with the buyer (for repairs).
After the first 6 month of the delivery: the repair/replacement will be quoted options only.
I've changed my mind about my product, what can I do?
If the reason of return is "changed mind / I didn't like it", then we would expect our customer to cover the return postage cost. Please note we only accept returns within 30 days of the date of delivery of your product.
If the item was not as described / does not function upon the delivery (you may need to drop it off at the Post Office), then we will arrange the return postage option at our cost.
How do I arrange a courier if I am returning my product?
There are two courier options for returning items.
Peace-of-mind insured return courier option: is available at £13.80 (deducted from the refund); if the item was not as described / does not function, the we'll cover this within the first 30 days (after the initial 30 days, the onus of this cost is with the customer). From the moment of the collection, the liability is with us (this requires for the item to be sufficiently packaged, please check with us first, if you need advice on packaging).
The customer may return their orders, using a courier of their own choosing. However, for the avoidance of doubt: if the return courier service is not paid directly for by us, then the customer is solely responsible for their parcel's safe transit (this is because the liability for the safe transit would be between the sender and the courier company, in case there the return is lost/damaged during the transit). Where the customer has paid for their return courier services themselves: we're unable to refund if the parcel is lost (the liability would be solely between the customer & their courier), this is the same case, if the parcel was damaged by the customers' courier service.
When can I expect my refund?
Once the returned items are received safely & checked by our technicians, the refund will be issued within 2 working days of the receipt of the item.
Our items are thoroughly tested & logged for security reasons before shipping. We reserve the right to refuse a refund if we detect any of the following sign of customer induced damage (CID), this includes and is not limited to:

Liquid damage, visible physical drops/damages.

Damage caused by external electrical power surges. Using a Surge Protected Plug is a suggested generally.

If any warranty sticker, labels, key label have been removed/broken; if the bios have been changed; hardware has been modified.

If the product has been registered with the manufacturer (where applicable, please only register this product once you have fully inspected and are happy with the product).

STILL HAVE ANY QUESTIONS?
  01782 976280
Opening Hours: Monday-Friday 9am-5pm