Customers Can Now Checkout with Amazon Pay
Checking out with CruiseTech just got easier. We've now added Amazon Pay to our payment options.
What does this mean for our customers?
Amazon Pay makes shopping easier by letting you use your Amazon account information to complete your purchase with CruiseTech. There's no need to remember multiple logins and passwords for different sites. All you need is your Amazon username and password. It's a fast, easy, and secure way to shop online.
How do I use Amazon Pay?
You can select Amazon Pay at two stages in the checkout process. This can either be at the 'Information' stage before you've entered any details in, or after you have at the 'Payment' stage.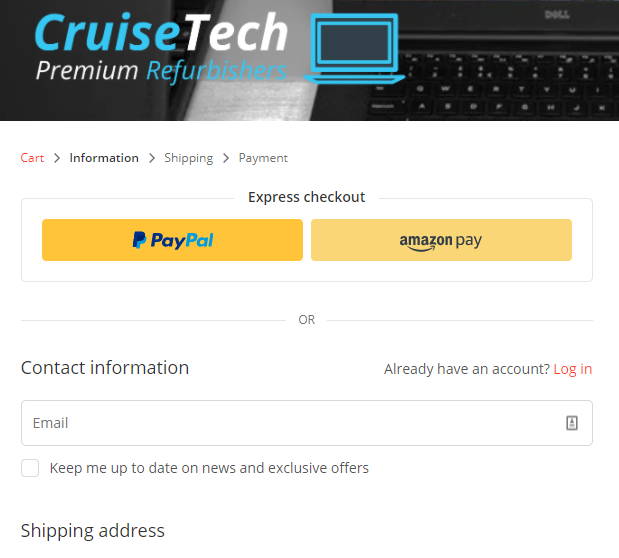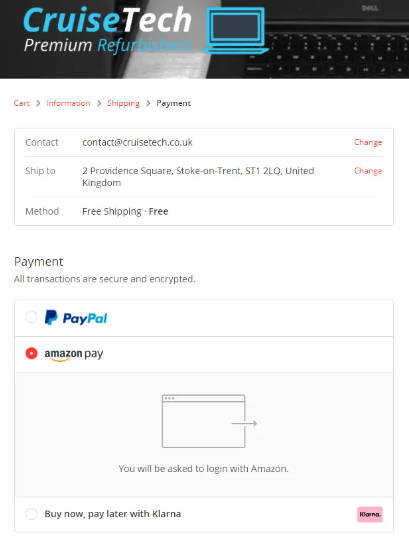 If you select Amazon Pay, at this point you will be redirected to use your Amazon login details and complete your order there.