What laptop would you recommend?
What laptop would you recommmend?
For the lighter everyday tasks (e.g. email, Social Media, Microsoft Office, etc), a laptop with a reasonable spec should be sufficient. From our experience, these models below are quite popular, they cover the key price ranges. They have been tested by our technicians & will be back by our return-to-base warranty, for your peace of mind. They're in stock and ready to ship.
What to look for when buying a laptop?
A lot of the time when we're looking to buy a laptop we don't know what to look for. It doesn't matter if you buying a laptop (or laptops) personally or for a business. It can be hard to know what to look for. At CruiseTech, we hope to make it simpler for you.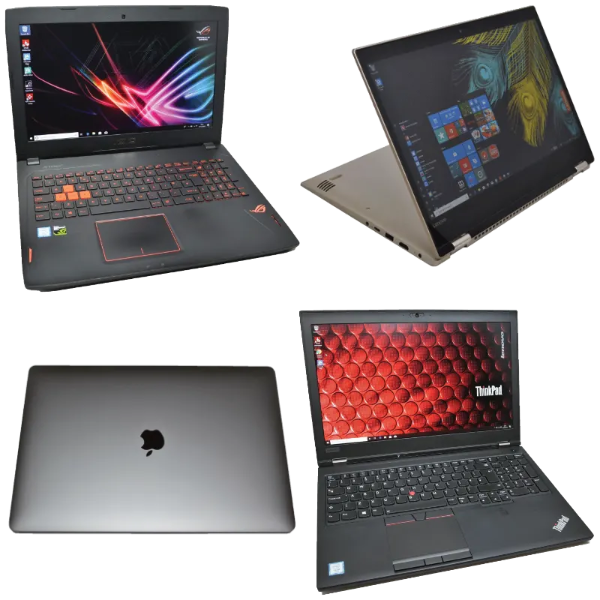 Portable, or a bigger screen?
It is important to know when starting to know how big a laptop you want, to narrow the search. For some, a 13.3" laptop is just about acceptable, for others - it might be a bit small. 14"-15.6" laptop would be the more standard 15.6" screen. The larger 17" laptops are great for graphics design / excel (they're usually a bit heavier) - it just depends what you need it for.
Keep in mind what you want it for
It is important to know what you are going to use the laptop for now and in the future. If you just want to use it for browsing, streaming and a bit of word processing you don't need a particularly high-spec laptop - but if you are going to be doing gaming or design you will need a laptop built for it. It helps to think about the minimum hardware requirement (of the software that you hope to run, this could be searched online). If you do need more advice, get in contact, we hope to be able to as
For the lighter school / home / office basics - a modern laptop from ours store should be able to get you started.

For design / CAD / engineering, we'd suggest for you to take a look at our workstation range.

For gaming, you'd want a reasonably powerful laptop with a dedicated graphics card.
If you have a budget, keep in mind what you can expect
If you have quite a modest budget you really can't expect to get too much for you money - it might help to be realistic. Laptops vary in price from a few hundred pounds to several thousand pounds. While spending more doesn't always mean you'll get a better laptop, it at least gives you some indication. If you are after a slightly higher spec computer, but have a limited budget and the one you want is just out of reach - it is certainly worth considering a refurbished laptop, which are often available at a more reachable price and still have a lot to offer despite not being new.
Finally, it is important once you have taken all of these aspects into account, to check reviews. There is a lot of value in reading reviews. It can identify the strength and the less strong aspect of a laptop, to help you to make an informed decision. Usually, when we research a model ourselves, we look at the YouTube reviews, alongside the online reviews.